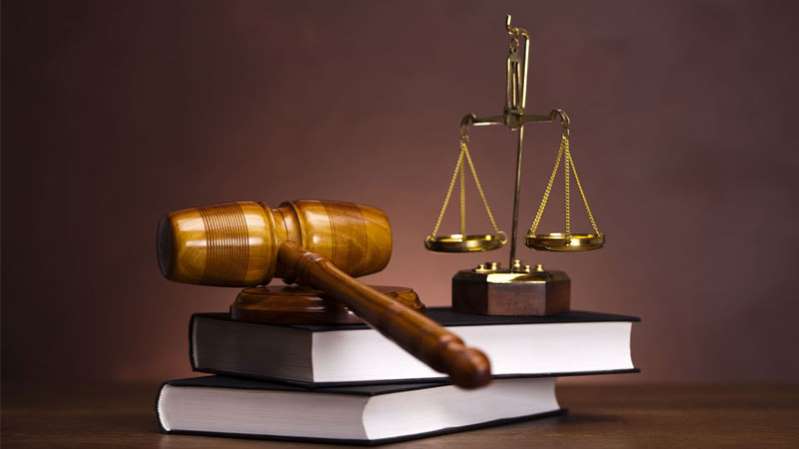 Best Civil Litigation Lawyer in Dhaka Bangladesh
Top 5 Civil Litigation Lawyer
According to D-list, Here i have given top 5 Civil Litigation Lawyer in Dhaka profile link.
Barrister Andaleeve Rahman
is one of the most prominent young politicians in the country. His father is Late Mr. Naziur Rahaman Monjur former Minister and Mayor of Dhaka and also the founder chairman of Bangladesh Jatiya Party- BJP.
Mr. Naziur Rahman not only fought as a freedom fighter but also played a significant role to motorize the liberation war movement during 1971.
Barrister Andaleeve Rahman, better known as Partho was a student of St. Joseph High School before leaving for London to do his LLB. He grew up in Dhanmondi and his childhood was cheerful like any other boy of his age. He loved everything but studying but some how managed to pass always. Poking into other people's business was the best thing he enjoyed. His father was always unhappy with whatever Andaleeve did but always believed that his son has the potential to reach the top. During early 90's Andaleeve's cheerful youth turned into nightmare for his family as he became the master of his own ship. Finally his father managed to make Andaleeve realize that he has high hopes with his son. With all reluctance Andaleeve agreed to leave for London to do his LLB. Being a family friend Barrister Rafiqul Huq helped with all the formalities. Andaleeve passed his Bar Exam in 1997(Lincoln's Inn). He came back and joined Barrister Rafiqul Haque as an apprentice and worked for 3 years. At present he is a praciticing Barrister and also the principal of British School of Law in Dhaka.
Andaleeve Rahman always had a keen interest in politics.. His parents always wanted him to join politics. He has always been inspired by his father and by his maternal uncle Sheikh Fazle Huq Moni(The founder chairman of Bangladesh Jubo League). From the year 2000, Andaleeve took active part in politics with his father. In 2001 general election he played an important role in Bhola-1 to secure the seat for the 4 party Alliance. He ran as an independent candidate from Bhola-4 in the parliamentary election which was supposed to take place in 22nd January 2007.
In 2008 April his father passed away and Andaleeve was elected as the chairman of Bangladesh Jatiya Party (BJP). As the chairman of BJP he played a vital role to oust the army backed Care-taker government and to restore democracy in Bangladesh. In December 29th Parliamentary election, he was elected from Bhola-1. At present he is the youngest opposition leader and the Member of Parliament in Bangladesh.
Md. Monjur Nahid
Practice Areas:
Administrative Law, Civil Procedure, Criminal Law, Commercial and Company Law, Banking and Securities,Admiralty and Maritime Law.
Admitted:
(CALL TO THE BAR): 2010 (Inner Temple,UK)
Education:
Bar Vocational Course (University of the West of England, Bristol, UK); Post Graduate Diploma in Law (University of the West of England, Bristol, UK); LL.B (University of London, UK)
Language:
English, Bangla
Chamber Office
=============
203 Concord Tower (2nd Floor)
113 Kazi Nazrul Islam Avenue
Dhaka-1000, Bangladesh
Court Office
==========
Room#137, 139 Bar Association Building
Bangladesh Supreme Court.
Dhaka-1000.
Syed Afzal Hasan Uddin
Managing Partner
Afzal received his BSc (Hons) degree in Chemistry and Management from King's College, London in 1993. He then completed a postgraduate Diploma in Law in 1994 from Southbank University. Afzal was called to the Bar from Lincoln's Inn, London in March 1996. Afzal is enrolled as an Advocate of the High Court Division of the Supreme Court of Bangladesh in 2001. Prior to joining Chambers Afzal worked for the Civil Litigation Department of Price Waterhouse in London from October 1995 to February 1998.
Afzal joined Syed Ishtiaq Ahmed & Associates in March 1998 and has been involved in commercial law matters.
His areas of expertise in Chambers include advising clients in the areas of gas and oil exploration, power generation and telecommunications. Afzal advises many of the private sector telecommunication operators in Bangladesh and is familiar with the regulatory commission and its law. Afzal regularly drafts opinions and reviews regulatory issues and licensing matters for the private telecommunication operators and has experience of arbitration on behalf of a private telecom operator against a government owned and controlled operator.
Afzal was also recently involved in negotiating and reviewing loan documentation for a multi-million dollar international and local syndicated loan for a private telecom operator. Afzal attended a seminar on 'UK Oil and Gas Law' presented by the Centre of Energy, Petroleum and Mineral Law and Policy, University of Dundee in Edinburgh in conjunction with the law firm Cameron Mckenna, London and also a seminar and workshop on 'Petroleum Operations under the Bangladesh PSC Regime' by Dennis C. Stickley.
Afzal has been involved in reviewing proposed/draft legislation circulated by the Law Reform Commission on information technology, copyright laws and has advised the Law Reform Commission on suggested amendments to the newly enacted Arbitration Act 2001.
Afzal has provided legal services to the ADB as an external legal consultant on the Ashuganj Power Plant Corporatisation Project and was closely involved in the consortium looking into the Privatisation and Corporatisation of Biman Bangladesh Airlines as part of a World Bank funded project. He is familiar with the Guidelines for Foreign Exchange Transactions and has liaised with senior officials of Bangladesh Bank including the Governor on several occasions on behalf of banks. Afzal has experience in the arbitration process conducted under the Rules of Conciliation and Arbitration of the International Court of Arbitration of the International Chamber of Commerce and has also successfully assisted in defending a client before the World Bank Administrative Tribunal.
Mohammed Asaduzzaman
Partner
Asad received his LLB (Hons) and LLM degrees from Dhaka University in 1993 and 1994, respectively. He was enrolled as an Advocate of the High Court Division of the Supreme Court of Bangladesh in 1996. Prior to joining Chambers in 1998, Asad worked for a legal aid organization in Dhaka and also worked for chambers of Mr. Justice Md. Nizamul Huq, a present judge of the Appellate Division of the Supreme Court of Bangladesh.
Asad appears regularly before both the Supreme Court and the subordinate courts, civil and criminal matters, for the chambers. He has been dealing with civil, commercial, banking, human rights, and constitutional matters. He has appeared in various landmark cases in matters relating to taxation, civil and commercial law. He has also built up his expertise in litigation, admiralty matters and property disputes. Asad takes a keen interest in human rights issues and is involved with a number of charities involved in providing legal aid.